Meal Applications
20-21 Free and Reduced Meal Application.pdf
Eligibility Guidelines
Turn in Applications to:

For the most rapid processing of your Free & Reduced Meal Application, please apply online
at MySchoolApps


Or you may return your completed paper application to :
Margaret Barton
c/o WRSD Central Office
1745 Main Street
Jefferson, MA 01522


One application per household please
Meal Applications
Free & Reduced Breakfast & Lunch Program
The 2020-2021 Free & Reduced Meal Application is now available!
Applications for free and reduced meals must be submitted annually, even if approved the previous year.
We encourage all families to apply for free and reduced meal benefits as many families have experienced
a change in their income due to COVID-19.
Forms maybe completed electronically or by submitting the printable application to Margaret Barton, Supervisor of School Nutrition, located at the district central office.
All applications must be renewed each year prior to September 30th.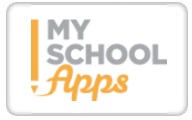 Apply for free or reduced lunch from the privacy of your own home!
Paperless
Confidential
Secure
Faster Response
SAVE ON SCHOOL FEES !!
If you qualify for free or reduced lunch, you MAY be considered for the following fee reductions:
School Athletic Fees
Waivers for testing (PSAT, SAT, and some college application fees)
You may apply for school meals at any time throughout the school year by submitting a household application directly to your school or to the Food services department at the address on the bottom of this page. Your school office can also provide you with an application upon request.

If you are earning at or below current income eligibility guidelines, we encourage you to fill out a school meal application. The Food service Department will process your application and issue an eligibility determination letter.

Once deemed eligible, you must re-apply each school year by September 30th.


Call Margaret Barton, Supervisor of School Nutrition, for more info at 508-829-1670 x278